The Pioneer SD-1100 is a rare beast, especially in the condition this one is in! It's clean, shiny, hardly a scratch on it, and all the main functions works just as they should.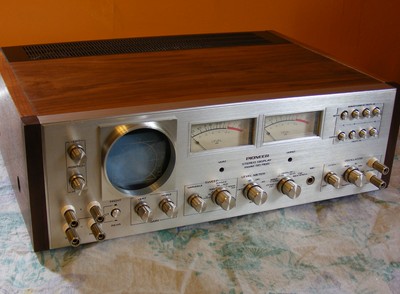 I've provided plenty of photos so you can see all the minor cosmetic flaws, and there are two other issues to bring to your attention. But first, feast your eyes on this beauty.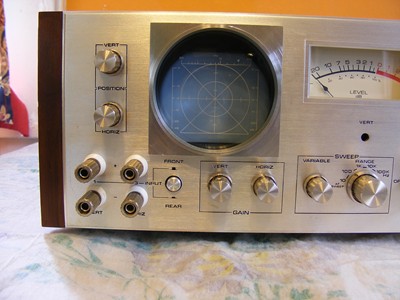 The brushed aluminum faceplate is just about showroom nice. Look at the print, it's flawless!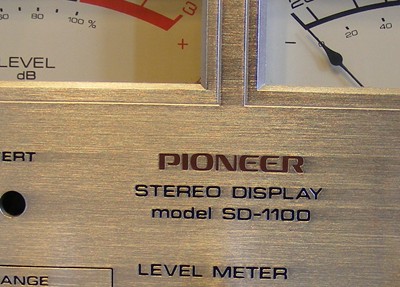 If the SD-1100 is the one piece that's missing from your classic Pioneer collection, this specimen will fill the void admirably.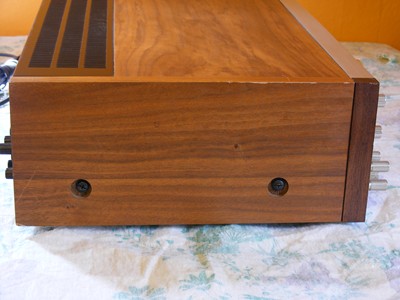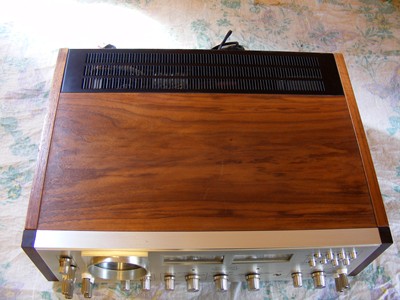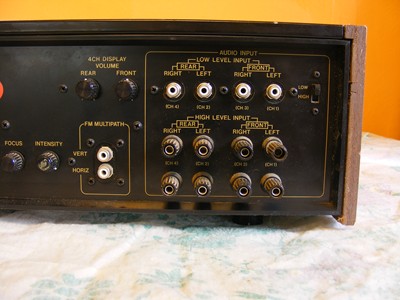 Two, the fuse cap is missing from the back of the unit. The original cap was unusual in the way it connected the fuse circuit. I couldn't find a suitable replacement, so I worked around it by installing a pigtail fuse inside the unit.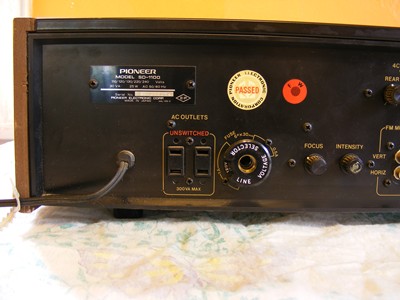 The left panel also has a light scratch near the back.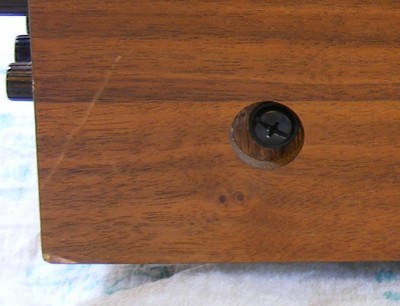 There are a couple of light scratches on the top of the cabinet, as you can see below and at right.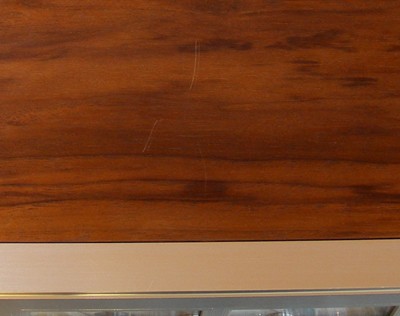 These cosmetic issues are minor, but I want my bidders to know exactly what you're bidding on!
~~~~~~~~~~~~~~~~~~~~~~~~~~~~~
Happy Bidding!


~~~~~~~~~~~~~~~~~~~~~~~~~~~~~

Thanks for looking at my auction!

The knobs have a nice heavy feel to them, and all the connections are functional, both high and low level.

The vu meters are lively and responsive, the scope has a sharp display and works in all the different modes.

Now for the imperfections. One, the sweep does not work when you set it to 10 hertz. The photos I've provided show the scope with the sweep set to 100 hz when monitoring a musical signal, and 10 khz when demonstrating the internal sine wave generator.

As a result, the voltage selector does not work. You can only plug this unit into a 120VAC outlet.

The remaining photos show the various nicks and scratches on the cabinet. The biggest flaw is along the top of the left panel, as you can see above.

The right panel is nearly perfect, with only a tiny chip gone from the back top corner.

There's a small nick in the black part of the top cover, also at the back.