An unexpected challenge arose when I was doing a relatively routine speaker replacement on a 2011 VW Jetta. As is my habit, after replacing each speaker I turned on the stereo to let it play while I was reinstalling the door panel, to make sure it works and works right. When I got to this point on the fourth door, though, there was suddenly no sound through any speaker, and much to my surprise several other electrical components in the car stopped working: the door locks, the windows, the horn!
Blown fuse, right? How could I have blown a fuse by replacing a speaker??? There was no fuse diagram in the owner's manual though, and nothing I could find online, so I had to hunt through the 50 fuses in the car's interior panel one by one. But before I could finish this, the customer needed her car back, so I had to make an arrangement with her to return the car so I could resolve the problem.
Turned out not to be a blown fuse, but a shorted speaker wire inside the door frame, where I couldn't possibly get to it. How to remedy such an issue? Replace the wire! Not an easy task, but not impossible. And once it was done, like magic all of the other issues were resolved as well.
VW's are strange.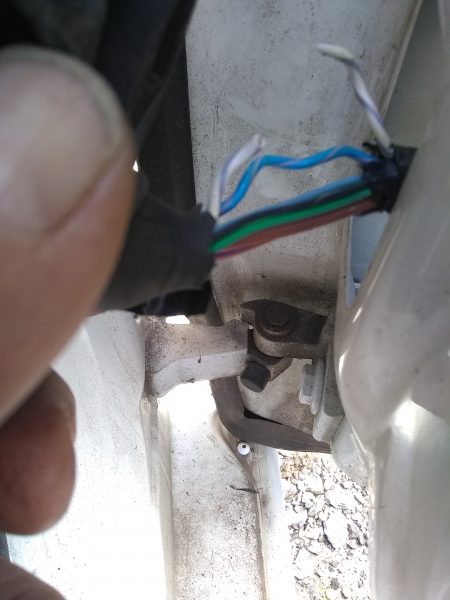 First step is to remove the rubber boot from the door frame and cut the shorted wire.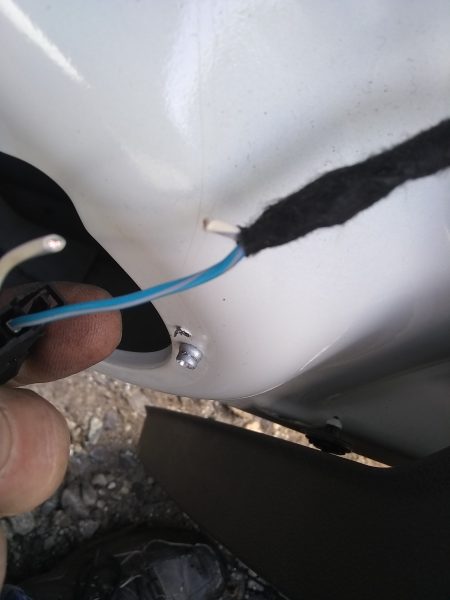 Next, the wire is cut at the other end, going into the speaker connector.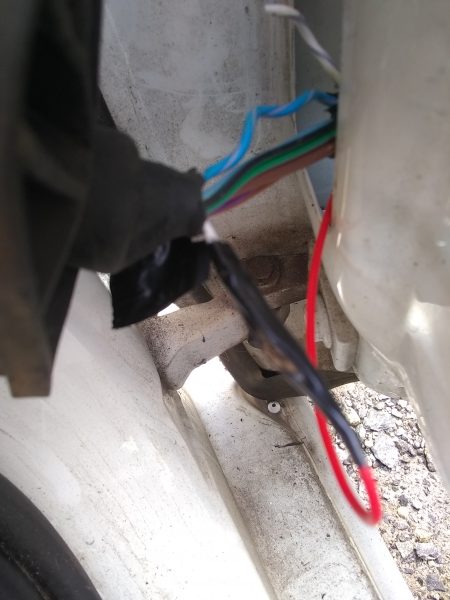 A new wire has been run through the door frame, twisted and taped to the wire going into the vehicle.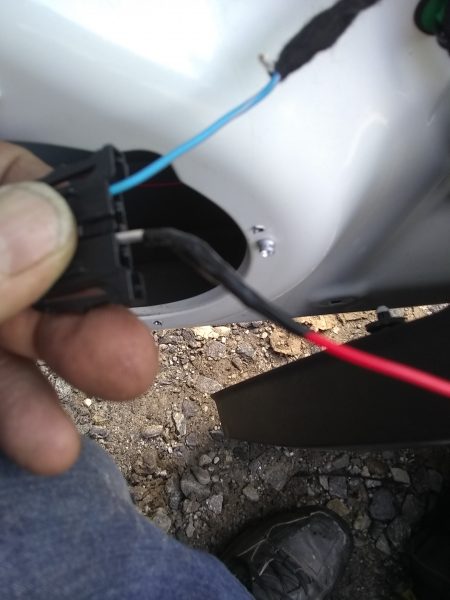 Here's the other end of the new wire twisted and taped to the wire going into the speaker connector.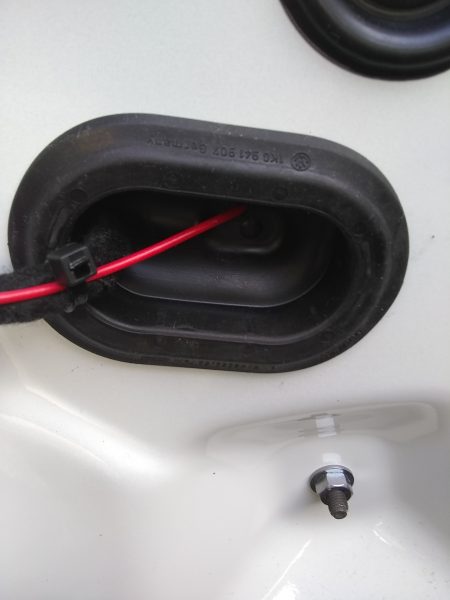 The shorted wire is inside that factory wire bundle, but it's no longer connected to anything at either end.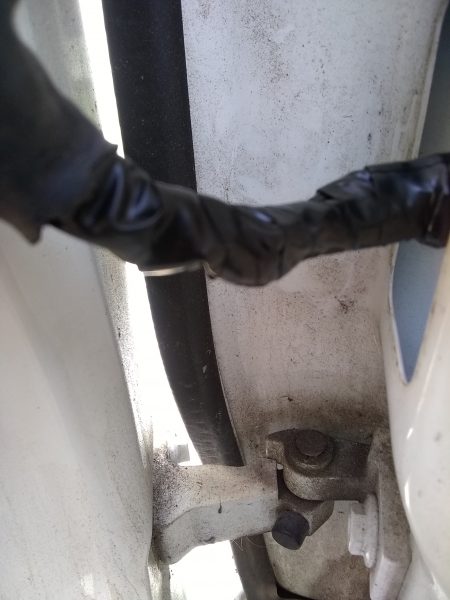 Generous taping is a must-do on any vehicle wiring job, not just for neatness, but more to protect the wires from the elements. esp. water and road chemicals.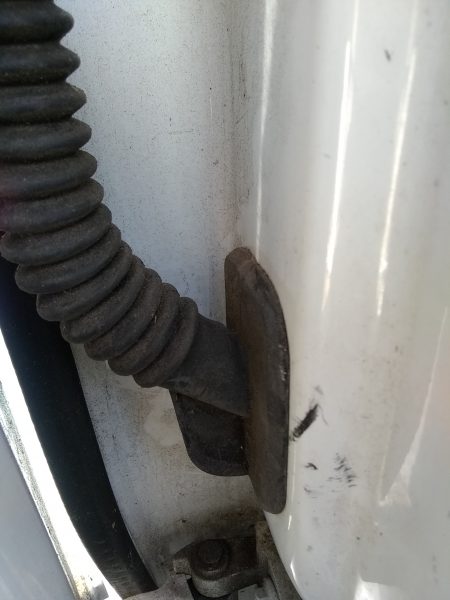 Now the repair is done and the rubber boot is reinstalled on the door frame near the hinges.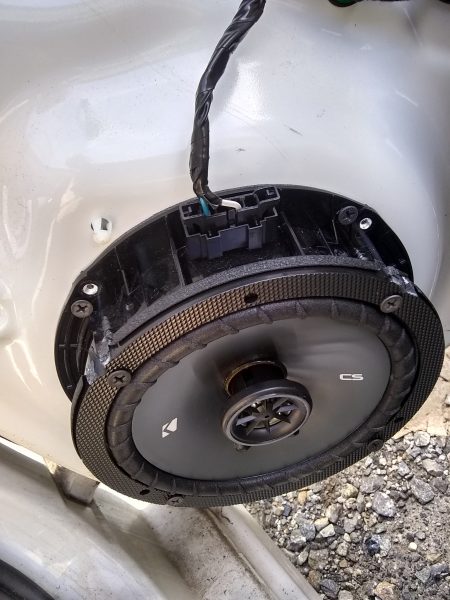 And finally, the speaker is reinstalled, tested, and working properly.