Steve Livingston is StereoMan. Steve has over thirty-five years of experience in electronics repair including more than twenty years in consumer audio and video. Among the services Steve provides are: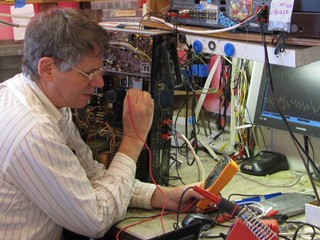 home theater installation
home theater and stereo repair
Steve can also help you obtain good quality audio and video components at competitive prices. And for your convenience, StereoMan makes house calls throughout the region!
Click the pages at left for information on StereoMan's services
What experience does StereoMan have?
Why does Stereoman do this work?
Click the links!
Click the link for a convenient map!